Best MP3 set up for running & why?
I don't always use an MP3 player out running, but there are times I find it very helpful to either keep me from being bored on very long runs, not that running ever bores me! (that one is just for the anti MP3 people!) Winks
I have found using an MP3 player very motivating by making my very own interval sound files. I will use a sound editing program like Gold Wave and insert a sports whistles at various allotted times to let me know, when to slow down or speed up. I'll even throw in some positive self talk at intervals according to my routes...this is very very helpful if you want to build on your weak spots...I am still messing around with this as I've really only down in on my treadmill. Now that I have found an AWESOME MP3 player that does not weigh me down like a lead weight, I will begin making a wide array of PLAY LISTS to assist my runs.
The Play List is what can make or break your sessions. Sound is a big thing for me...I am very sensitive to the types of music I hear. For a long slow run I much prefer to listen to relaxation music from pipes,harps,bells and the like...in fact I have many sound files relating to many relaxation techniques I am yet to experiment with...Relaxed running has really helped me in many areas as well as my running times and distances.
I think a widely used technique sort to running with an mp3 player is simply to keep going, to find that zone that many non mp3 players say they enjoy without the media devices. I do both! That is to say sometimes I feel the need to desensitize so that I can really benefit such technologies as Bio Feedback...Theta/Delta/Alpha & Beta...therefore will go without for a period of time, then I will give myself a course of the stuff over a period of time. Whilst not using it I will just as easy slip into a meditative zone with my footfalls and breathing/thinking/not thinking........then of course.....I many just go polar and throw in some classics to fire my invincible neurons and pull in a new PB.
I really should put more work into my play-list with more thought on the way I react to what I hear...I have only been utilizing the tip of the ice berg and I know there is such a huge diversity of sound out there just to enhance the experience.
There is no doubt in my mind, that the combination of sound and running, when done correctly can yield better performances and in my case, go a long way to self medicating with stress release.
Obviously it's not without its dangers, nor is driving with the radio on. There seems to be a huge amount of ANTI mp3 runners out there, and after reading a thread on it relating to rave events, I don't think I will even bother with FUN runs as its all beginning to sound to strict for me. Just use common sense...there is enough arrogant people in the word without becoming one yourself...if your feel the need to spit, at least look at who you're going to spit on...ok that did not sound right...just don't spit in Singapore.
OK OK...enough rambling...I've used a lot of devices and most of them have been bricks...the worst brick of all was my iphone......now I have found something like a HDMA Audio Receiver that can fit into my new slinky/sexy running pants. At first I thought what the hell, am I going to fit into the little inside pocket of these frilly looking running pants. I figured a set of keys would tear the thing apart, but it turns out this little feather weight of an mp3 player sits snugly in them quite well.
As for earphones...I've tried many! I think the holes in my ears are like the one in my head...TOO BIG...I hate plugs as I like to hear what is going on around me. Buds, like plugs and all the new fancy ones kind of leave me feeling off balance...I sweat a lot, like most people do when they run hard and long distance and have shorted out many pairs...even the expensive ones too. The sweat that does not short them out just builds up and feels plain yuck and may possibly cause an ear infection...basically I hate ear phones of all kinds. The ones that just clip over the top of my ears either are simply too light which leads to have me adjust my running style as not to have them fall off...not to mention loss of sound quality which is of absolutely importance when it comes to reaping the benefit of using sound for enhanced/stimulation and so forth.
My choice over the years has been the Philips SBC HLI 40 light weight headphones!!! The Bass over your average earphones is BLISS!!!! The Padded speaker covers do a great job at with air ventilation helping to reduce sweat and keeping your balance unaffected. You can also reduce the volume to hear more of whats going on around you without giving up the quality of sound:
To get better results place your finger half way along the metal head band, place your other hand over the top to bend the two speaks towards and past each other whilst holding fast the middle of the band. This will help to keep a good each speaker well place against each ear for superb sound quality. Using a hat or even a head band will also increase clarity. For $16:00 at BigW it's virtually unbeatable for running. The head set weighs in at only 60 grams!
Here are some pics of my current setup...Yet to review the player in full yet...but if you're looking for something available local...try BigW and get the player as well for $47:92...its 4GB and does everything else others do...and it weight only 25grams!!!! Hope this was helpful or at least interesting?
That's enough rambling from me...over to you lot...what's your optimal set-up and why?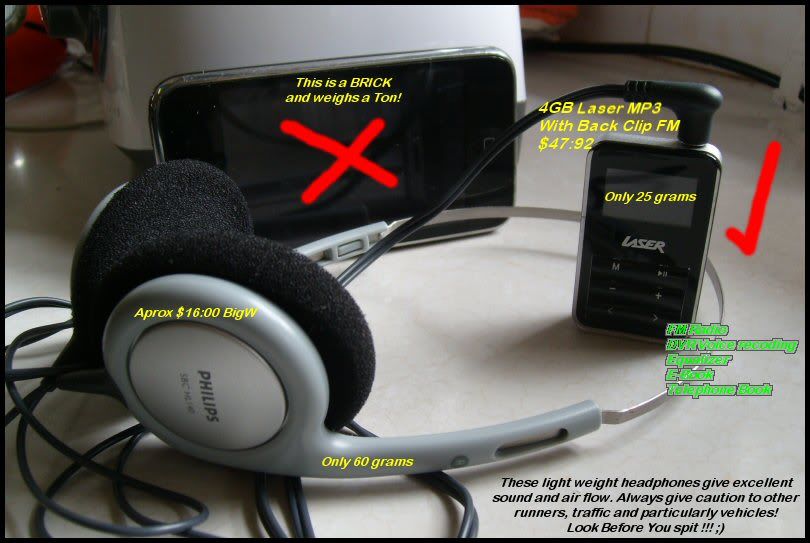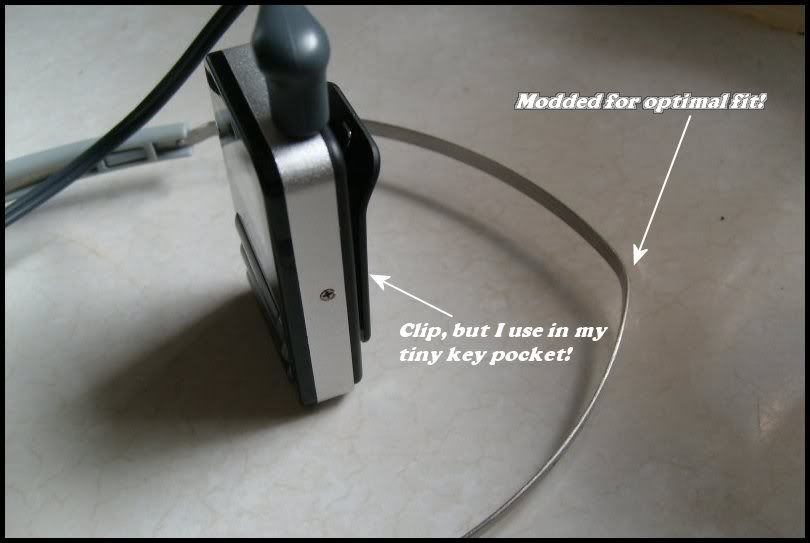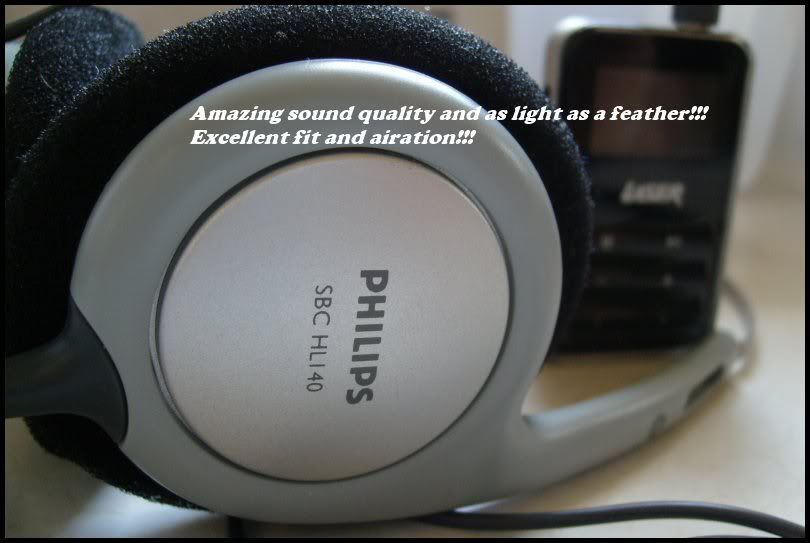 Edited by Davekyn, 16 February 2011 - 06:15 PM.